The good-old garden lawn: an aesthetically-pleasing piece of greenery that can add a whole new dimension to your outdoor space. With a little love and attention, your grass can be the envy of your neighbours and friends – you just need to know how to look after your outside carpet throughout the year for the best results. Here are five simple tips to get you started on achieving a great-looking lawn all year round…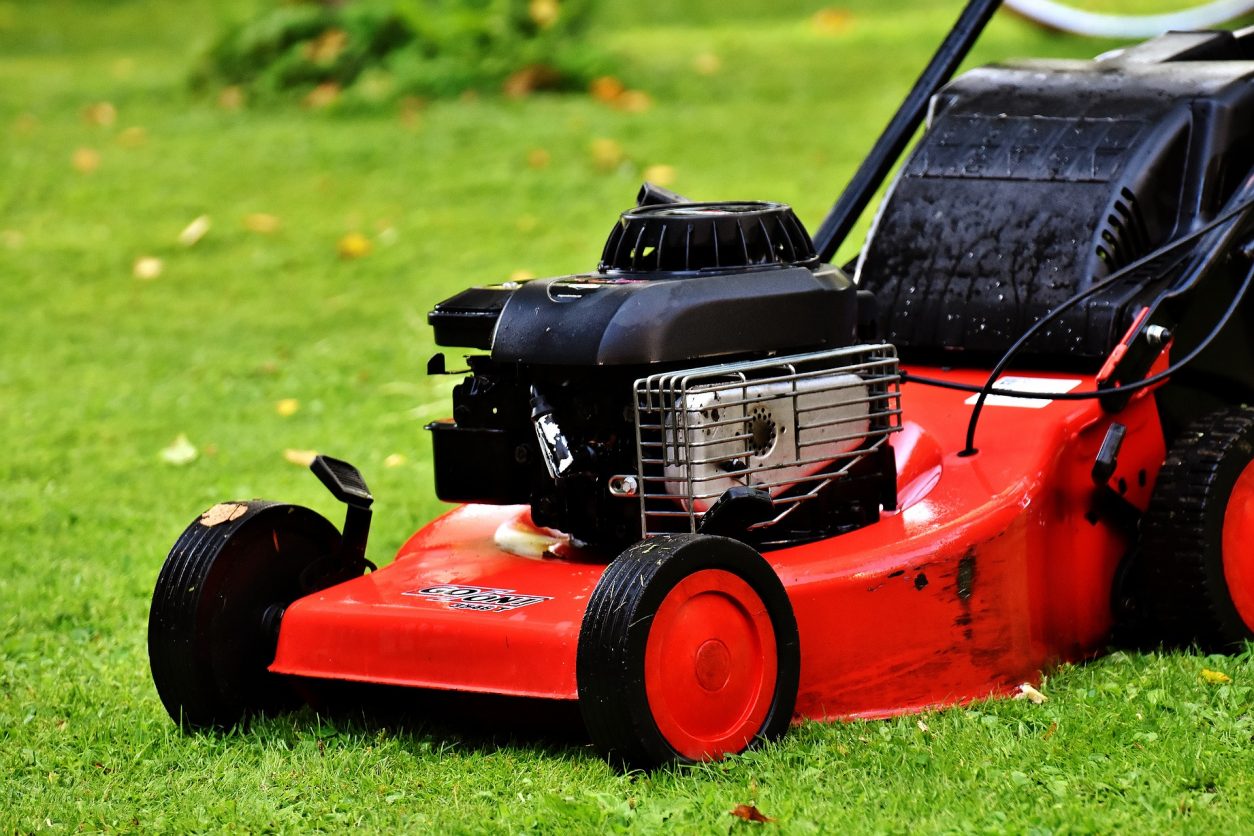 1. Mow, mow, mow your lawn
Usually, from March (weather-dependent), the ground warms up and your grass starts growing again. This makes it the ideal time to recover the perfect lawn you had last summer. Make sure the grass is dry and make the first cut of the year on the highest cutting height – you don't want to over-stress the grass. Throughout the month gradually reduce the cutting height until you reach your preferred grass height. Mow your lawn once every two weeks during the spring, autumn and warm winters. In summer, you'll need to up this to once every week to keep it looking its best. Regular trimming encourages grass roots to spread, helping to fill gaps and block out weeds.
Tip: Leave the lawn longer in summer (around 5-10cm), to make it less prone to drought, moss and bare patches.
2. Feed your lawn
A lush and green lawn perfectly complements colourful flower beds and borders, and can be a show-stopper if treated correctly. Just like any other living organism, grass needs feeding, and the best time to get started is in April. To start off with, you need to measure your lawn so you know how much food you will require – a simple trick is to take one stride, which equates to approximately one metre (or you can use a tape measure). To feed your lawn, follow the instructions on the packet of lawn feed, and if you have any weeds or moss, you should also apply a treatment to kill these off for the summer too. Next, it's a good idea to aerate your lawn with a garden fork to improve drainage and aid air circulation in the soil, which will encourage stronger and healthier root growth. October is also a good time to add an autumn/winter fertiliser to your lawn to help the grass survive the harsh conditions. These release the nutrients more slowly than summer fertilisers.
Tip: Remember to rake any dead moss and weeds out once they have turned black after applying a weed killer.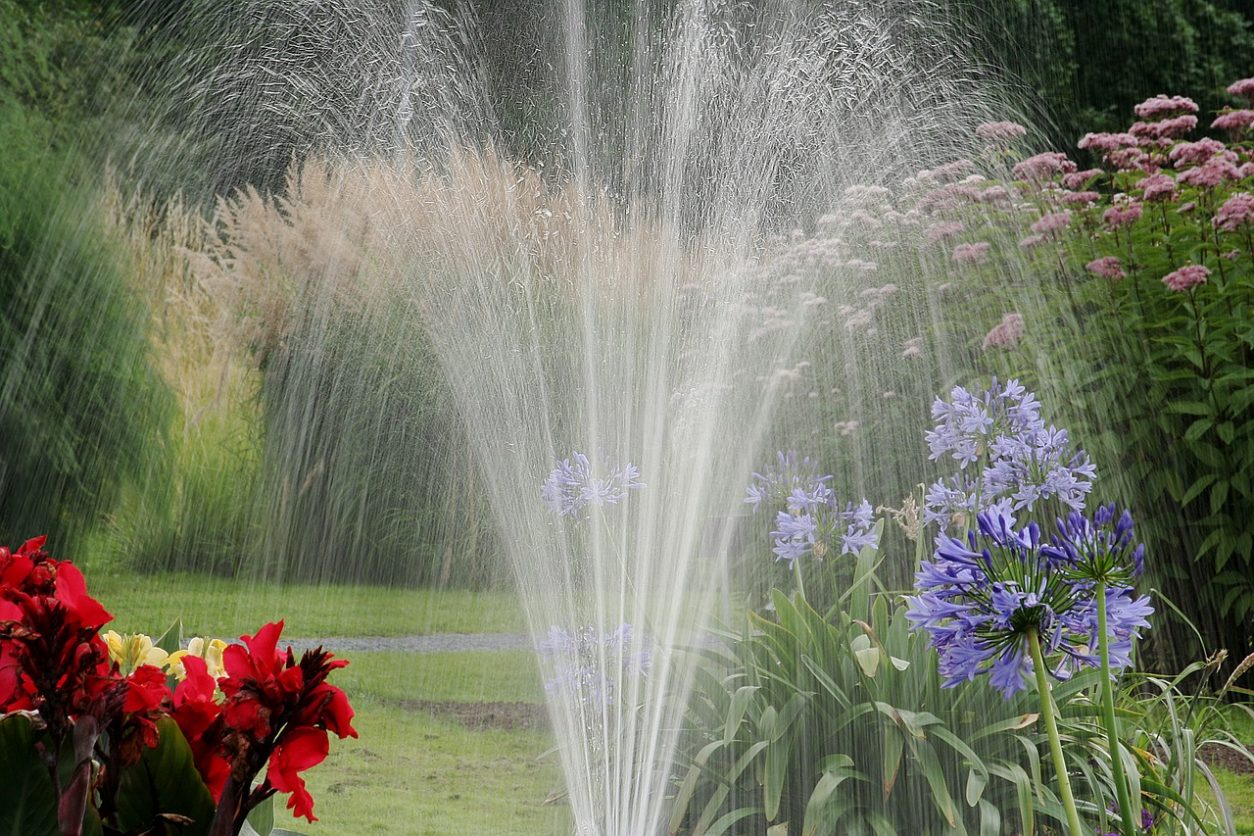 3. Water your lawn
Established lawns are resilient to drought, however new grass needs watering regularly during the summer months. The ideal time to water your lawn is early morning or late evening when the sun is low, to avoid evaporation loss and prevent the grass blades becoming singed in the sun. Make sure to give it a good soak so that the water penetrates right into the soil. Leaving a sprinkler on for an hour can help with this. As the weather starts to cool and the rain sets in, you won't need to water it as much and can start to prepare your lawn for winter.
Tip: If you have laid fresh turf, water it every day for 10 days straight (and don't walk on it for around three weeks).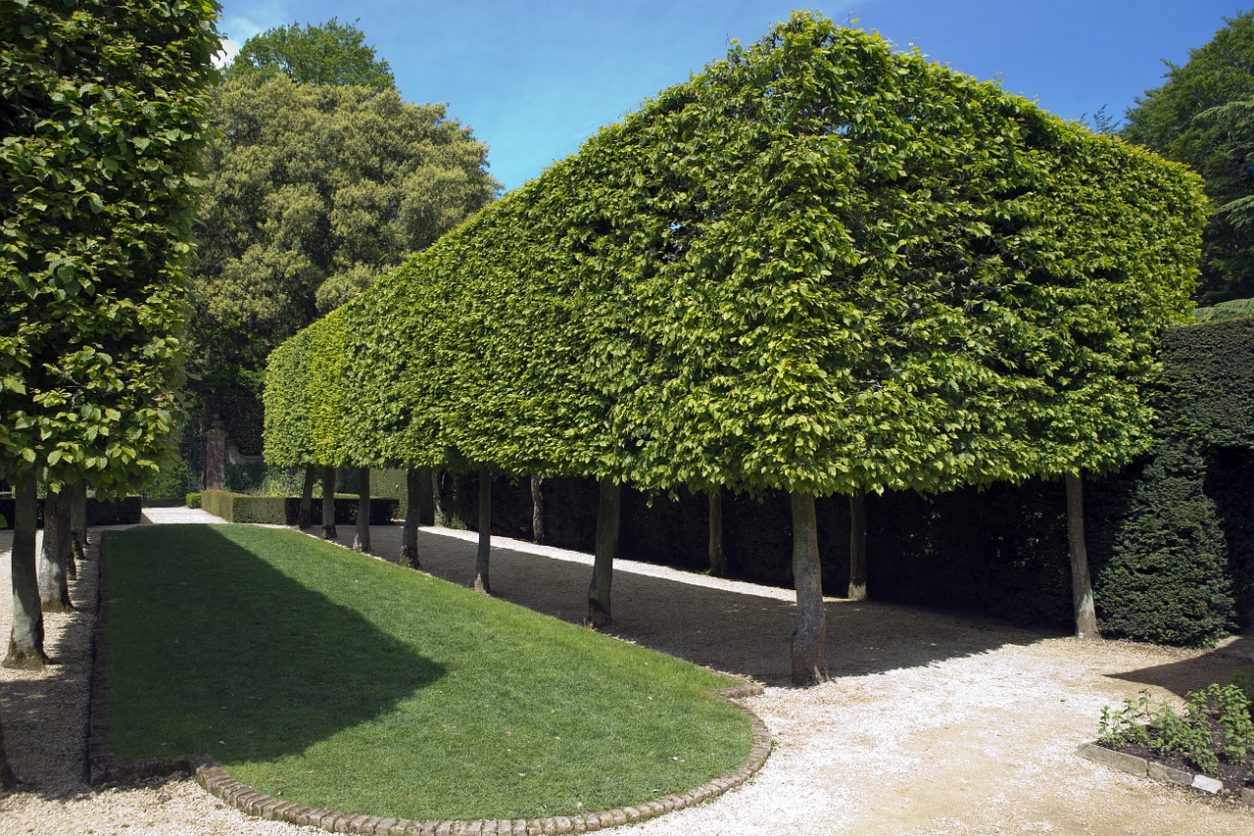 4. Create the perfect edge
Keeping the edges of your lawn neat and tidy creates a satisfying and decorative finish. Define the edge of your lawn using a pair of long-handled shears, and stop the grass growing into borders. Create a permanent edging to ensure that the grass can't cross it – dig out the soil with a spade and install mini fences, wooden sleepers, bricks, stone or plastic borders. It all depends on your individual garden and what material looks best.
Tip: Save time and money by creating a simple spade edge finish – no need to fill with materials, and less chance of damaging your lawnmower too.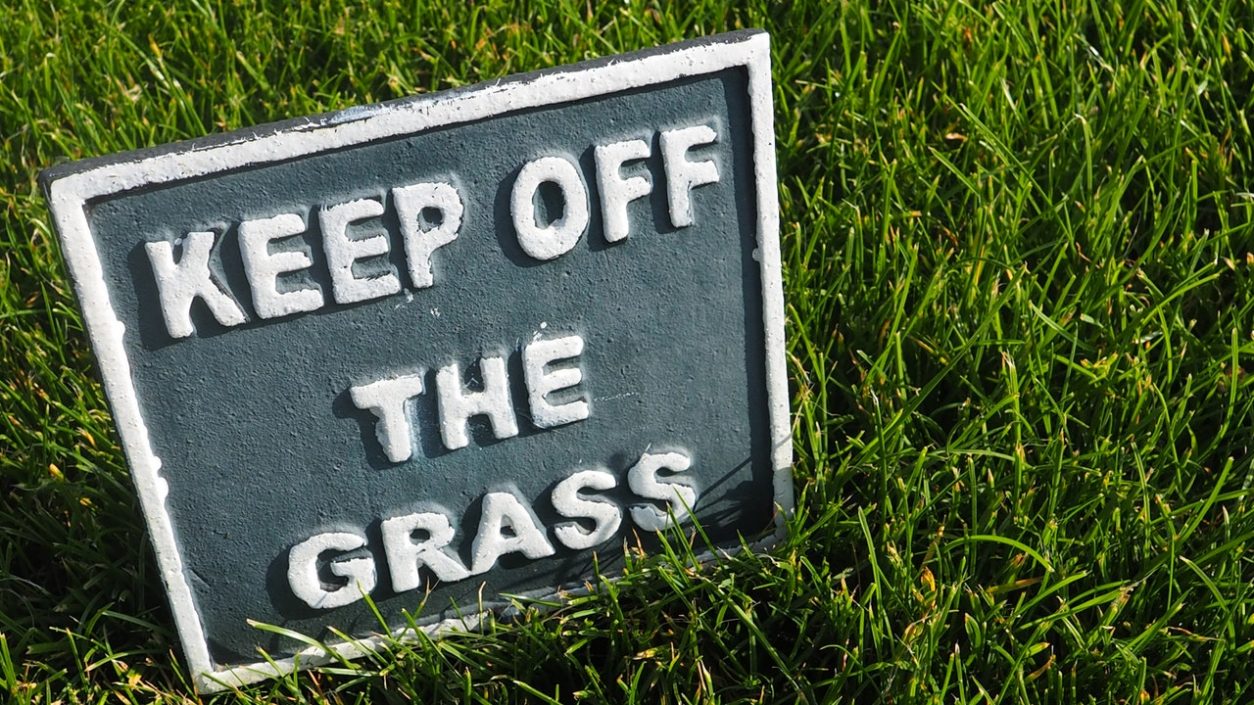 5. Please keep off the grass
During the wet and cold months you should try to rest your lawn as much as possible and keep walking or playing on the grass to an absolute minimum. When the grass is soggy and soft, or frosty and frozen, it can become damaged much more easily and end up looking more like a muddy old doormat than a luscious green carpet. If you have children, encourage them to play on the patio area or inside – you wouldn't want all that hard work to be ruined, would you?
Tip: Make the most of any dry days and rake the lawn to keep it leaf-free. Leaves can weaken the grass and unwelcome pests can use the leaves to shelter under, too.
Conclusion
Whether you're a green-fingered god or goddess, or a complete gardening novice, following a few basic lawn maintenance steps can make all the difference on the way to transforming your garden into an outdoor haven for you and your family. Need a little help with your lawn maintenance? Evergreen's Lawn Care Programme could be just the ticket. Find out more here.