With Blue Monday on the horizon we thought now would be a great time to explore some the benefits of spending more time outdoors, particularly at this time of year when our exposure to daylight is limited. The benefits of spending time outdoors aren't confined to lengthy hill hikes or country walks though, you'll be pleased to hear that you can reap many of the same benefits just by spending time in your garden!
What is Blue Monday anyway?
Monday 20th January 2020 has the dubious honour of being named as the most depressing day of the year. When you think about it, it's not hard to understand why.
With all the fun of the festive period far behind us, the new year can be equal parts energising and daunting. Then there's the short winter days that mean most of us are getting up and leaving the house when it's dark and returning home in the dark which can make us feel pretty fed-up and because it's cold, we're much more likely to be wrapped up warm indoors.
As our exposure to daylight is limited during winter, this means many of us won't be getting enough Vitamin D too. Known as the sunshine vitamin, Vitamin D is a vital nutrient that our bodies need and it plays a role in supporting our immune systems, brain function, insulin levels and more. A lack of Vitamin D can lead to a weaker immune system, fatigue, muscle pain and low mood amongst other things.
An increasing body of evidence is telling us that spending more time immersed in nature, including green spaces like our very own gardens is beneficial to wellbeing, so it stands the reason that during winter when we're spending more time inside, that these things can all contribute to a lower than usual mood at this time of year.
Spending more time outdoors could help you to combat a January mood slump, so read on for our 7 easy tips.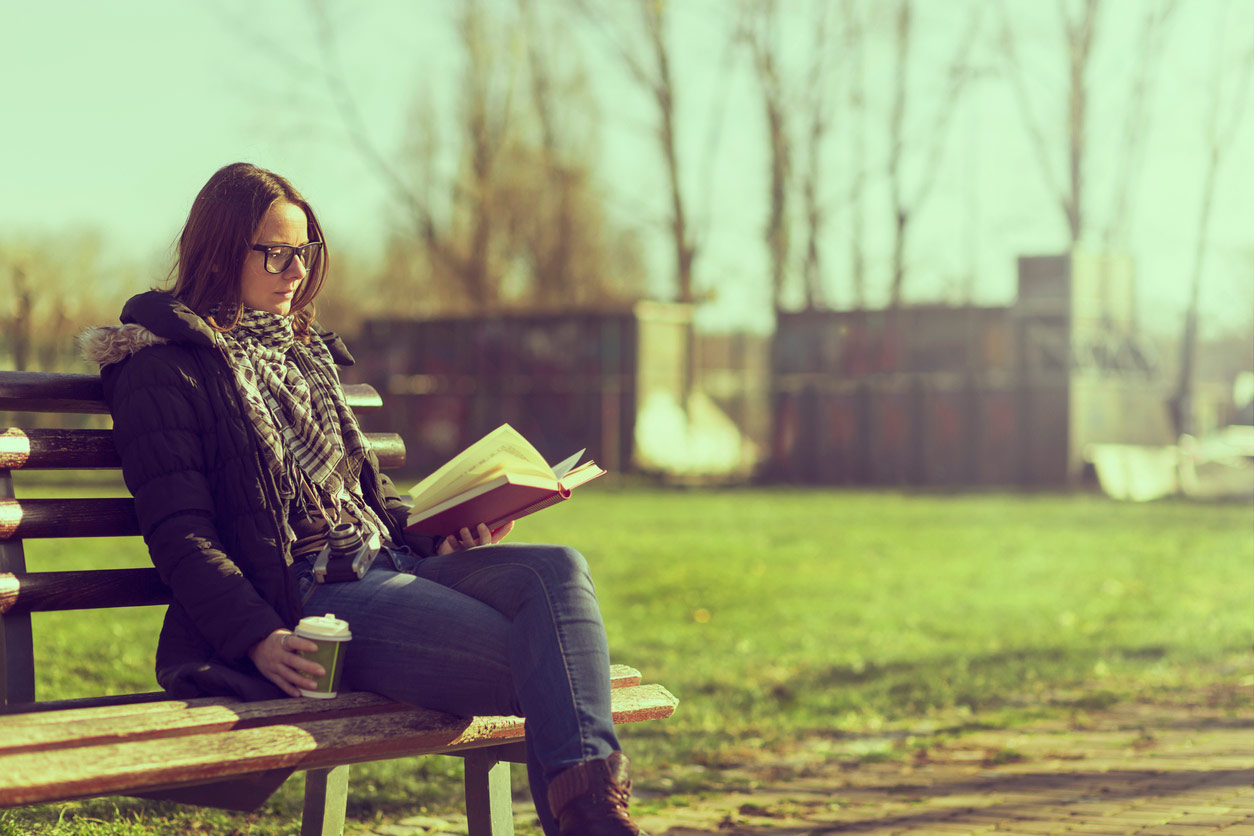 7 Easy Tips for Spending More Time Outdoors
1. Take every opportunity you can to appreciate your garden
You've got a garden so make the most of it! When you're enjoying your morning brew, instead of sitting in the kitchen or living room with it, grab your coat and gloves and enjoy it outside instead. Whilst you're out there, you could take the opportunity to top up your bird feeders too!
2. Make a habit of 'pottering'
One of my fondest memories of living at home was seeing my mum happily wandering around the garden doing nothing in particular. I'm now a huge fan of pottering around my own small garden and what's great is that you don't need to be productive whilst you're out there! Spend the time mindfully and even just a few minutes can really improve wellbeing. Focus on what's currently growing, and what's dormant. Have a look and remind yourself of the names of the various plants you have, look at them and enjoy their forms, start the process of planning a new planting scheme or happily watch birds as they pass through your garden.
3. Go for a short lunchtime walk
In your lunch break, whether you work from home or from an office, get outside! Use part of your lunch break for a walk, or if you're based from home, spend a little time in your garden. This down time can also stimulate creativity, making you more productive when you do return to your desk.
4. Read a book outside
Go to your local park, find a bench and pull out a good book! If you don't feel like being active sitting in a park on a bench can be an extremely rewarding way to pass half an hour. Position yourself so you can feel the winter sunshine on your face, take a flask of tea and make sure you wrap up warm!
5. Dine outdoors
Once the weather starts to improve in early Spring, make a point of cooking and dining outdoors whenever you can. If you're lucky enough to have enough space, outdoor rooms can be really helpful in allowing you to spend more time in your garden, regardless of season!
6. Explore the local area on foot
With such busy lives and the focus often on city breaks and holidays overseas it can be all to easy to miss what's right on our own door steps. So wrap up warm and head out to explore your local area on foot. If you're keen to do more walking why not sign up to something like the Country Walking Magazine 1000 Miles challenge?
7. Plan "wellbeing weekends"
We are all living increasingly busy lives, so when you do have a glorious free weekend, fill it with activities that will increase the amount of time you spend outside. For example, visit a National Trust property and enjoy a beautiful garden, or plan a trip to your local nature reserve for a walk.
Love your garden with Evergreen Cheshire!
So there you have it, some easy ways to combat the winter blues and make it out of the other side of Blue Monday intact! If your garden is in need of a bit of love, the team here at Evergreen Cheshire are happy to help with everything from one-off garden maintenance jobs to the grandest of garden re-designs and planting schemes.
Get in touch with us if you'd like to find out more.