October is a lovely time of year and if you're keen to make the most of what's left of the sunshine and fine weather, now is a great time to take care of those last-minute jobs in your garden ahead of the onset of winter.
Here in the UK October can be a fairly unpredictable month, blessing us with everything from bright and warm Autumnal days and crisp air that makes you want to get outdoors and breath in great lungful's of fresh air through to dark, cold, wet and decidedly miserable days that make you want to stay indoors, turn up the heating and hide under the duvet! Before the chill of winter really takes hold though, now is a great time to get outdoors and tidy up your garden.
If you're keen to get out there and work in your garden before it gets much colder, these are the things you need to take care of during October.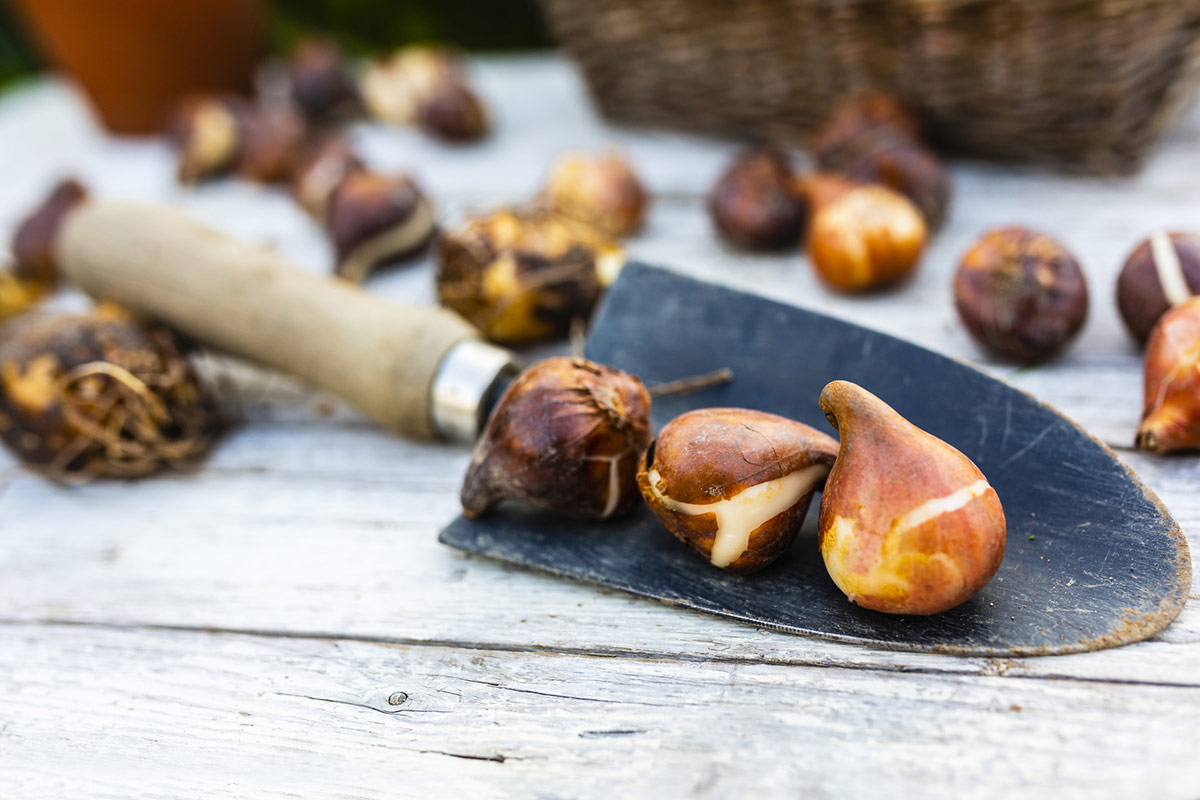 Essential gardening jobs for October
Divide herbaceous perennials.
Move tender plants indoors into your greenhouse or conservatory.
Make a final harvest of apples and pears. If you have a particularly large crop consider freezing, preserving or even gifting what's left over and remember that apples too can be stored in a cool shed to last over winter.
Give climbing roses a good prune.
Move deciduous shrubs that aren't thriving in their current location or have outgrown their current position.
Give your hedges a maintenance trim.
Now is the ideal time to plant spring flowering bulbs like daffodils, tulips and one of our favourites, alliums.
Improve the condition of your lawn by repairing any bare patches using grass seed or by laying new turf.
Empty any summer planters, pots or hanging baskets and compost their contents.
If you have a greenhouse give the glass a good clean to ensure you'll make the most of what little light is available during the autumn and winter months.
Clear up fallen leaves to keep your lawn, pond and borders clean, tidy and healthy.
Weed your borders and lawn to keep them weed-free throughout winter.
Use tidies up fallen leaves to make leaf mould. Moisture retentive and free-draining, leaf mould is ideal for using in potting compost and for mulching border plants. Find out how to make leaf mould.
October is a good time to think about winter crops, so sow winter salads, vegetables and garlic now.
You can find more great October gardening tips over on the RHS website.
Why not call in professional gardeners to do it for you?
We offer one off garden maintenance visits in Cheshire, so even if you've never used Evergreen Cheshire before and don't want an ongoing commitment, we can help get your garden looking beautiful and in tip top condition ahead of winter. Why not get in touch with us or give us a call on 01606 624560 to see how we can help you. Alternatively, you can find out more about our garden maintenance services here.