What do you love about your garden, and what would you like to improve?
With summer season in full swing, we thought we'd cover the pros and cons of artificial turf and composite decking vs real grass and wooden decking…
Artificial Turf
Artificial turf or artificial grass used to be a hard, very fake looking grass alternative made from plastic. Nowadays there are so many natural looking and feeling options out there.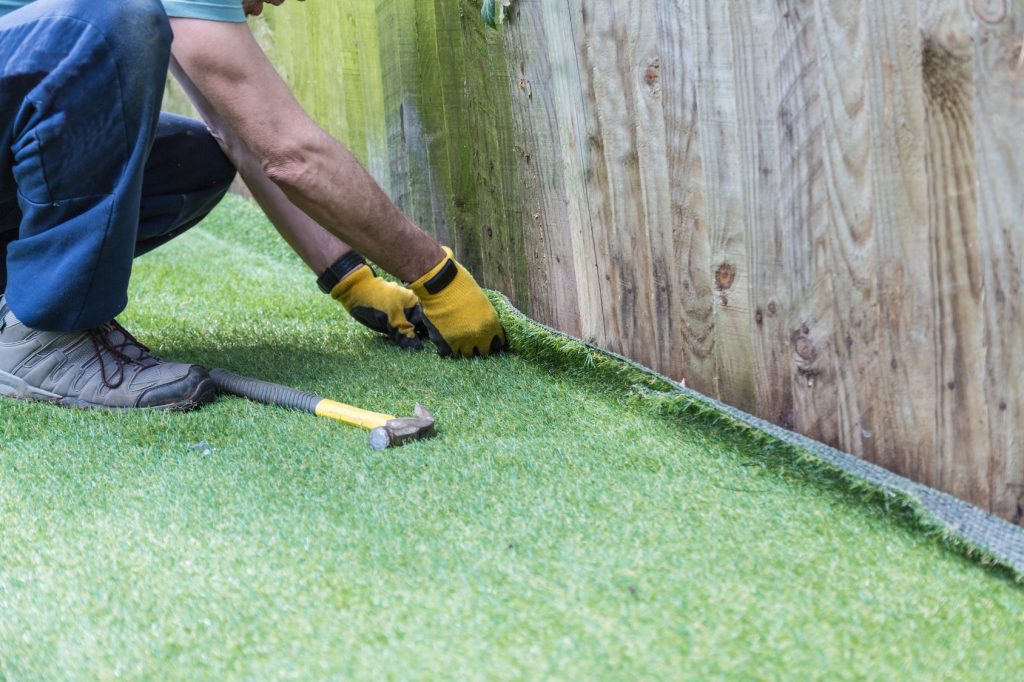 Pros of artificial turf:
Won't change colour, die, need watering or cutting
Can be made from recycled materials
Can be very realistic looking
Can last for years
Looks amazing all the time
Great for small spaces, people working away or if you have issues maintaining a real lawn
Might be better for hay fever sufferers
Cons of artificial turf:
Can be expensive to install
Will need replacing at some point
Not biodegradable
Can get very hot in the sun
Not easy to keep bacteria-free if you have pets and kids
Doesn't have the nice smell of real grass
Won't attract insects and wildlife
Difficult to secure on sloped surfaces
Composite Decking
Composite decking, or composite lumber, is made up of a mixture of wooden fibres with a plastic outer and a binding agent. These ingredients are blended together to form a wood-plastic material.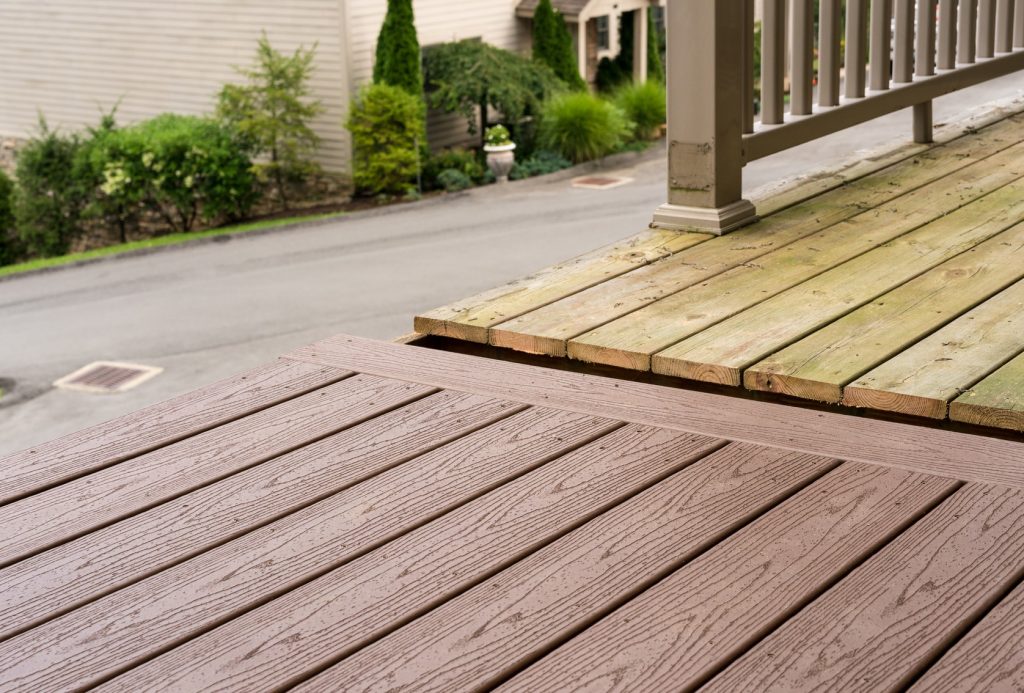 Pros of composite decking:
Denser, stronger, and heavier than wood
Made from recycled material
Pre-coloured and finished so it's ready to go
Stain, scratch, and mould resistant
Weather resistant
Won't splinter
Low maintenance
Variety of colours
More consistent as it's man-made
Cons of composite decking:
Can look fake
Mould and mildew may build up in shaded areas
Will start to show signs of ageing
Can be expensive to install
May sag and bend more than wood
Requires more support than timber decking does
Real Grass
Grass is vegetation consisting of short plants used for lawns, but there are many varieties of grass such as oats, bamboo and sugarcane. If you're a lover of all things natural, you'll understand how important it is to have a real lawn in your garden!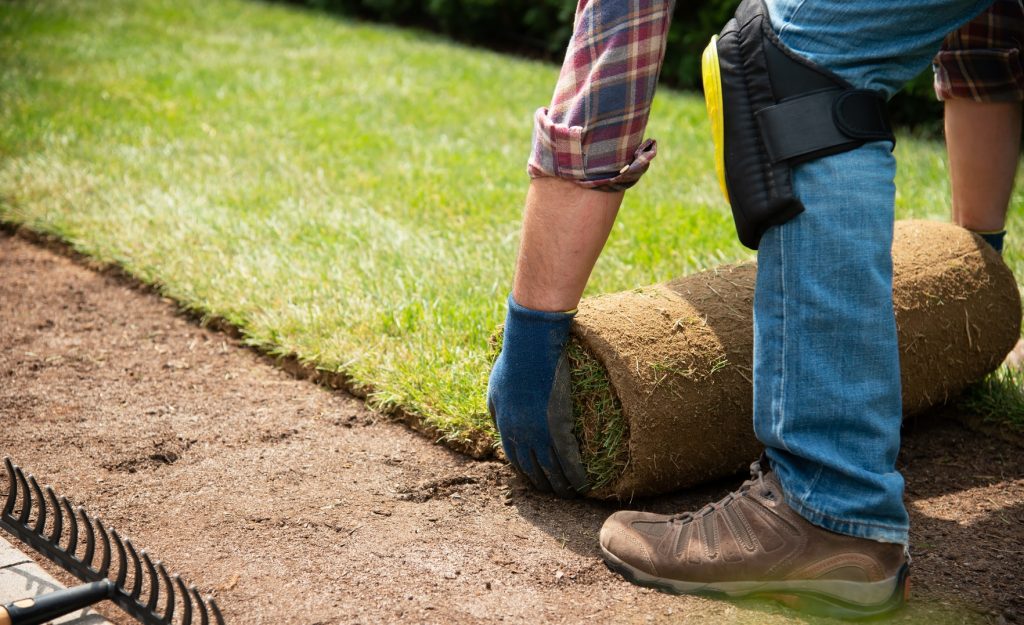 Pros of real grass:
Natural
Feels nice under your feet
Good for our well-being as the bright colour cheers us up; also producing oxygen
Good for wildlife as it lot of bugs, grubs and insects live there; attracting small animals
Good for the environment; helping with water, pollution and noise
It smells great!
Cons of real grass:
It can get discoloured or even die in extreme weather conditions or under lots of foot traffic
Needs maintaining – cutting, weeding, feeding, watering
May need a lot of water, especially in summer
May not be good if you have hay fever
Want to know about mowing, killing moss, watering and feeding your lawn during summer? Check out the 'Lawns: spring and summer care' advice from RHS.
Wooden Decking
A deck is a flat surface used for outdoor space, usually elevated from the floor. Wood decking is made up of planks of real wood that are laid down together to make up the deck.
Pros of wooden decking:
Natural
Can be affordable
Easily cut and stained
Environmentally-friendly and sustainable
Lots of variety
Smells nice
Cons of wooden decking:
May start to splinter
Can be expensive depending on your choice of wood and the area covered
Needs to be treated to last longer
May warp or change colour in wet or heat
Artificial Turf & Composite Decking vs Grass & Wooden Decking – Who's The Winner?
Here at Evergreen Cheshire, we will always favour the natural choice, so love a real lawn! We hope that our blog has given you some food for thought.
We can't say which is best, as it totally depends on your needs, but here are our thoughts on both options…
If you love being outdoors, gardening and have the time and energy to do so, we would recommend choosing real grass and wooden decking for your outdoor space.
If you're looking for something low maintenance, are away from home quite a lot, or just don't have the time or patience; then artificial turf and composite decking would be a great option for you.
Whatever you choose, we can help you create your perfect outdoor space, using the best quality products, to suit you and your needs.
Whether you're looking for a 'garden designer near me', garden landscaping or garden maintenance Cheshire; contact us today!