Aren't holidays lovely? More time to relax, spend quality time with family and friends, and sit outside, enjoying delicious food. What if you could have all of that but in your own home? 
We know we're coming to the end of summer now, but with our outdoor rooms and kitchens, the idea of your dream garden this year (or next year) isn't as crazy or as out-of-reach as you may have first thought. Read more about outdoor living at Evergreen Cheshire and how to bring the inside outside…
Adaptable Accessories
We completely understand that not everyone will be able to have an outdoor kitchen or outdoor room; you might not have the budget, the space or you might be renting and not own your current property. Here are some ideas of how you can get the same feel, using your outside space as an extension of your home…
Add a pop of colour, dimension and comfort to your outdoor living space by adding some contemporary cushions. There are many brands making stylish yet practical outdoor cushions nowadays, with a waterproof coating to prevent them from getting ruined by the typical British summertime weather!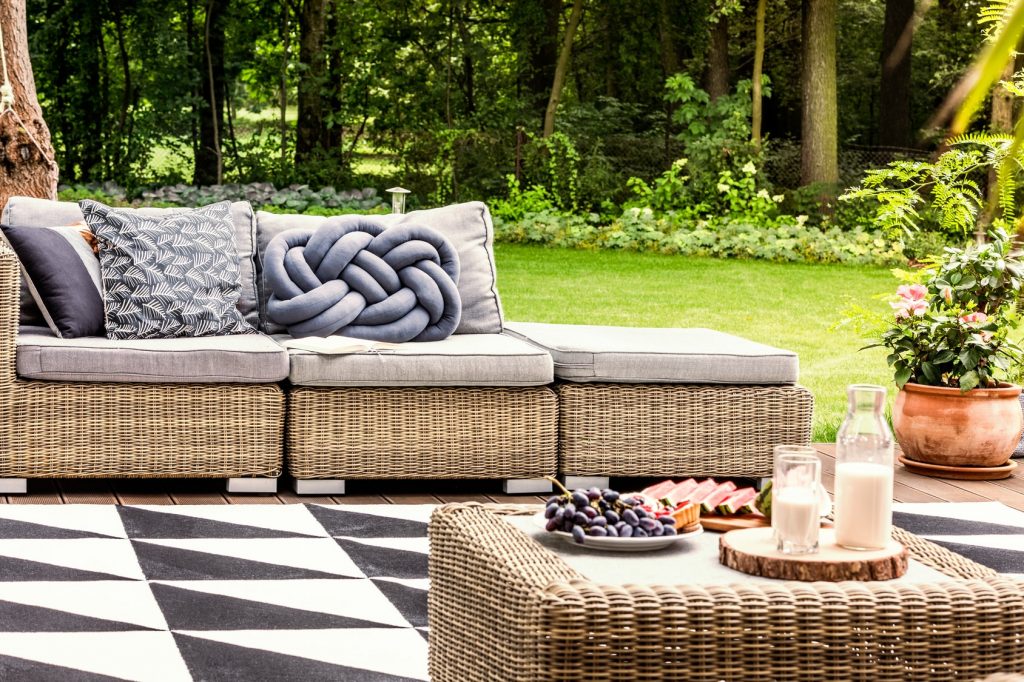 A nice way to blur the lines between indoor and outdoor living is with a rug or durable blanket. Making a statement in your outdoor space; it's best on top of bricks, paving slabs or decking rather than grass. It will add colour, cosiness and a homely feel to your garden. Keep an eye out for waterproof outdoor rugs designed specifically for gardens, or find a dry space for it to live if/when it starts to rain.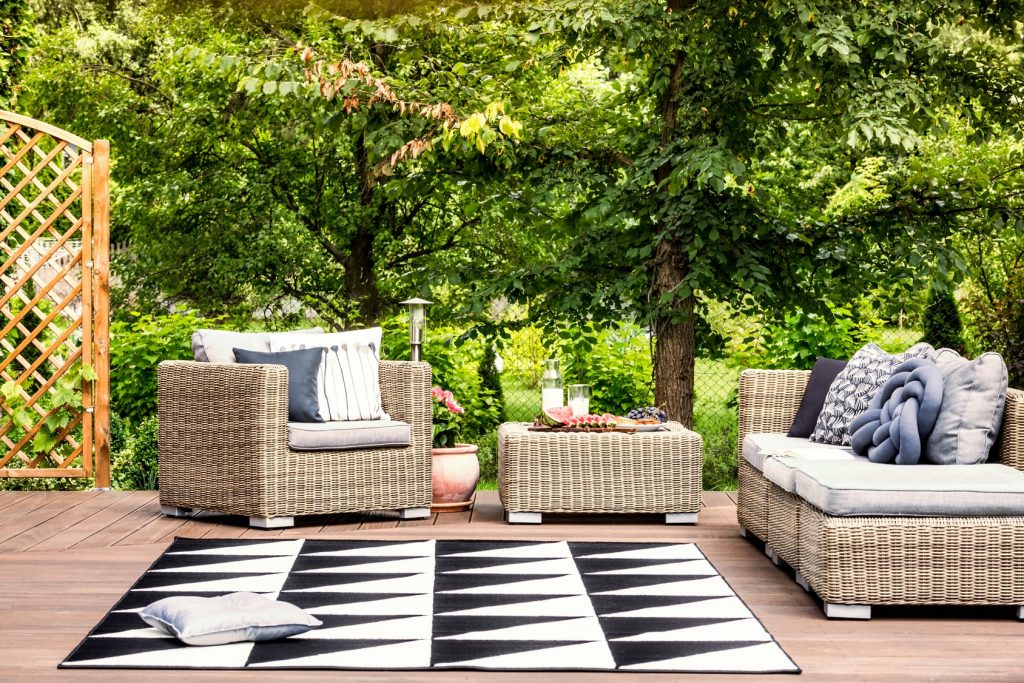 A nice idea is to have furniture that doubles up and can be used both inside and outside. Think wood, rattan and metal; however you'll need to check it's the type of metal that won't easily rust.
Fatboy is iconic for cool, outdoor furniture and accessories. Discover beanbags, hammocks, tables, carpets, cushions and lighting; all designed to live outdoors, even in the UK!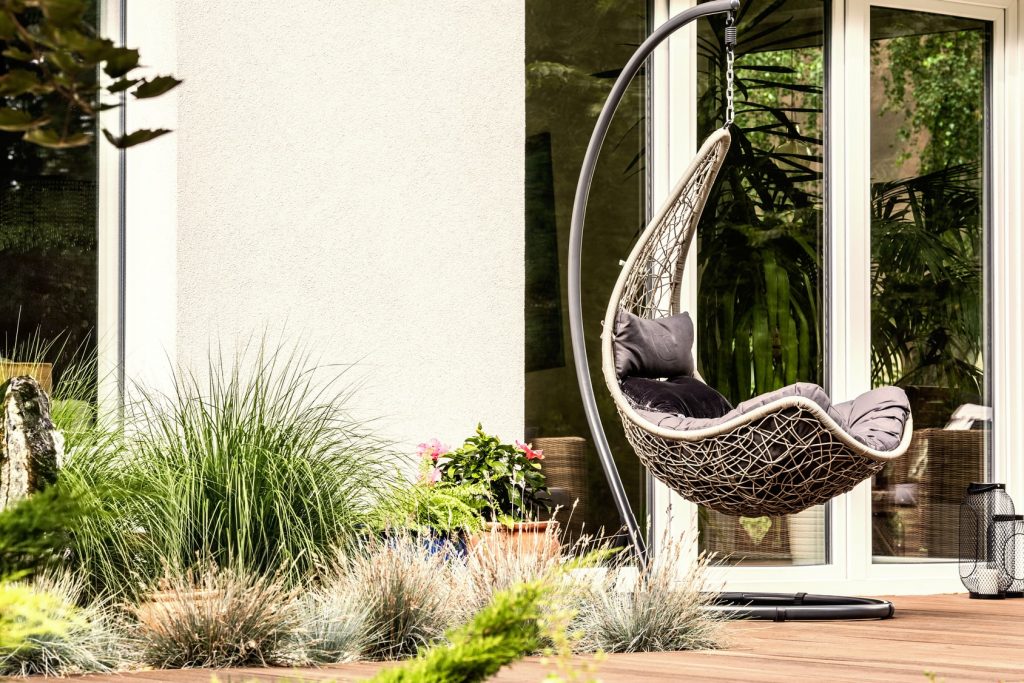 Al Fresco Dining
Do you enjoy al fresco dining? With our popular bespoke outdoor rooms and kitchens, you'll have the option to enjoy it all year round; extending your living space to the great outdoors.
Our hand-built wooden frames can incorporate your favourite accessories such as designer lighting, music systems, heating, televisions, pizza ovens and even hot tubs.
Each wooden framed outdoor building is unique, so you can choose a style to suit you and your home. Ranging from traditional oak frames, to modern minimalist cedar; we can help you to create a space ideal for entertaining in your garden all year round.
Check out some previous outdoor room projects in Cheshire and surrounding areas on our website.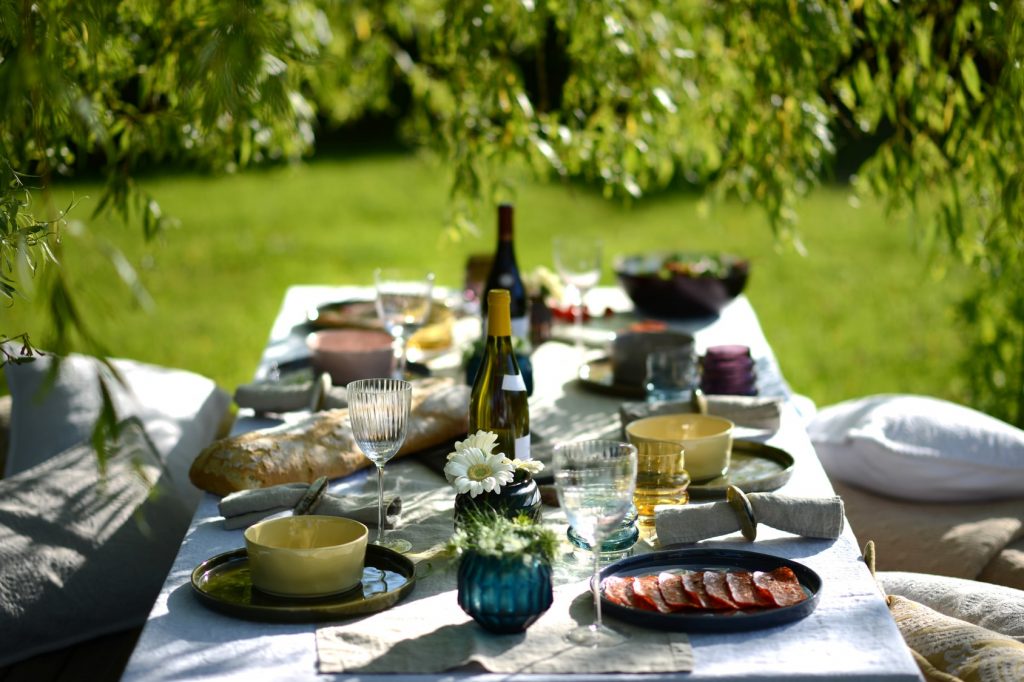 Outdoor Rooms Design And Build
We can offer a full design and build service of outdoor rooms, including planning advice, equipment and lighting; ensuring that your project seamlessly fits into your outdoor living space. Using our specialist 3D design service, you can see your project develop and take a look around before we actually build anything in your garden.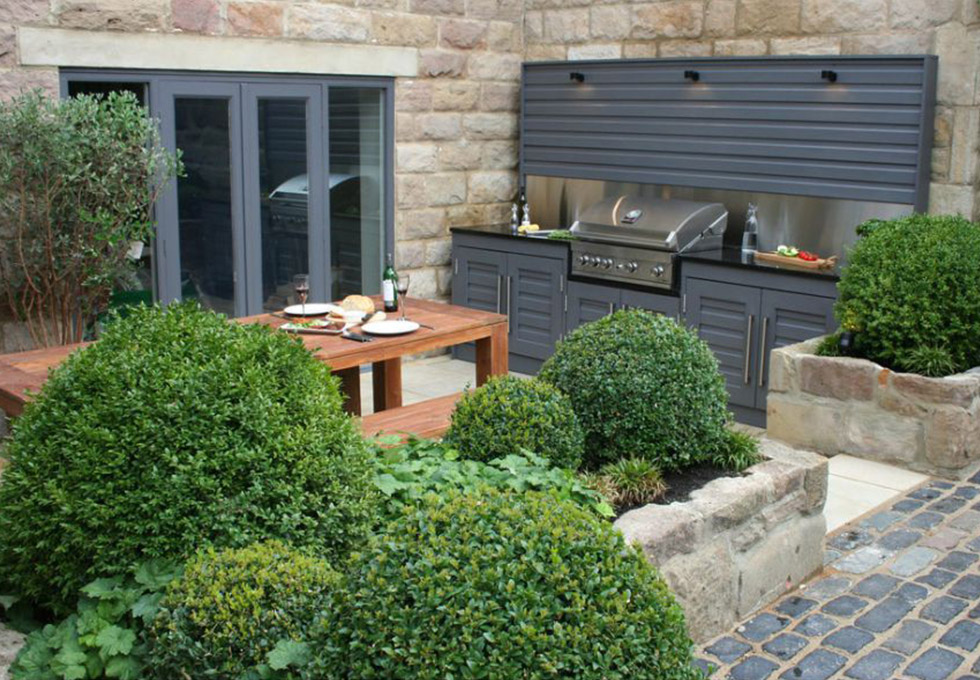 Contact us today about your dream garden! Start enjoying more time to relax, spending quality time with family and friends, and sitting outside to enjoy delicious food in your home, with a bespoke outdoor room or kitchen.
Bring the inside outside with Evergreen Cheshire Ltd…