When it comes to planting, you may or may not know that there are four root types; bare roots, cell grown roots, pot grown roots and root balls. In our latest blog we're going to discuss the last two types of roots on the list, so you can decide which option is best for you and your garden.
What Is A Pot Plant?
A pot plant or container grown plant is as described; coming in a variety of sizes, it's a plant that's grown in a pot.
Pot plants are a little bit more expensive because they take more time and care. Available all year round; they're easy to handle, convenient and have a good fibrous root system. This means that they're a reasonable size, so they're a good starting point to add instant impact to your outdoor living space.
Take a look at some healthy pot plants by one of our suppliers, Kingsdown Nurseries in Wiltshire.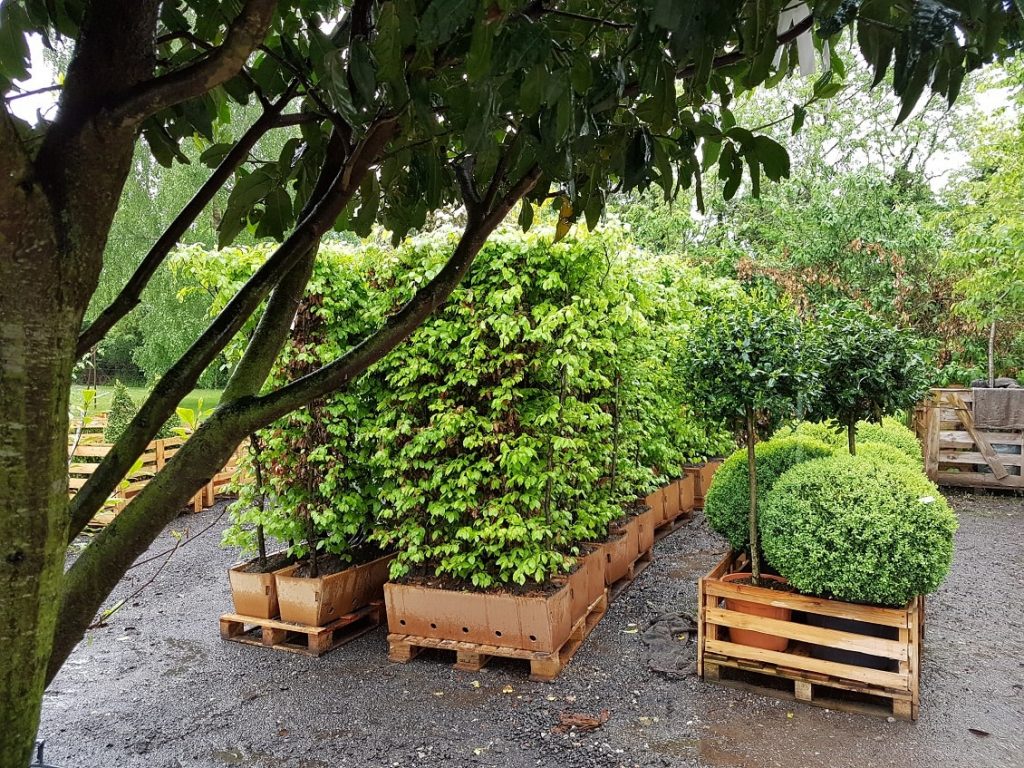 What Is A Root Ball?
A root ball is when mature plants or hedges are grown in a large area such as a field, then lifted from the ground (root ball and soil) when the plants are dormant. This is generally between November to April depending on the winter season. They're then wrapped and planted in decomposable hessian and a wire mesh to bind the roots together to protect them while they get established in the new ground they're been moved to – your garden.
The major 'pro' for choosing a root ball over a pot plant is the cost; you often see a 20-40% price reduction on root ball costs. Also, when planted in the winter or early spring, a root ball has a better chance of staying well hydrated with the rain, but all plants should be watered well in their first year of planting winter and summer anyway. Root balls are generally bigger, heavier, more developed and bushier than pot plants.
The only thing to be aware of with root balls is that the success rate is not as high, compared to container grown and can take a while to get established. If not supplied by a quality grower, the fine fibrous roots can be damaged when lifting and take a while to establish again.
Take a look at some lush root ball plants by one of our suppliers, Kingsdown Nurseries in Wiltshire.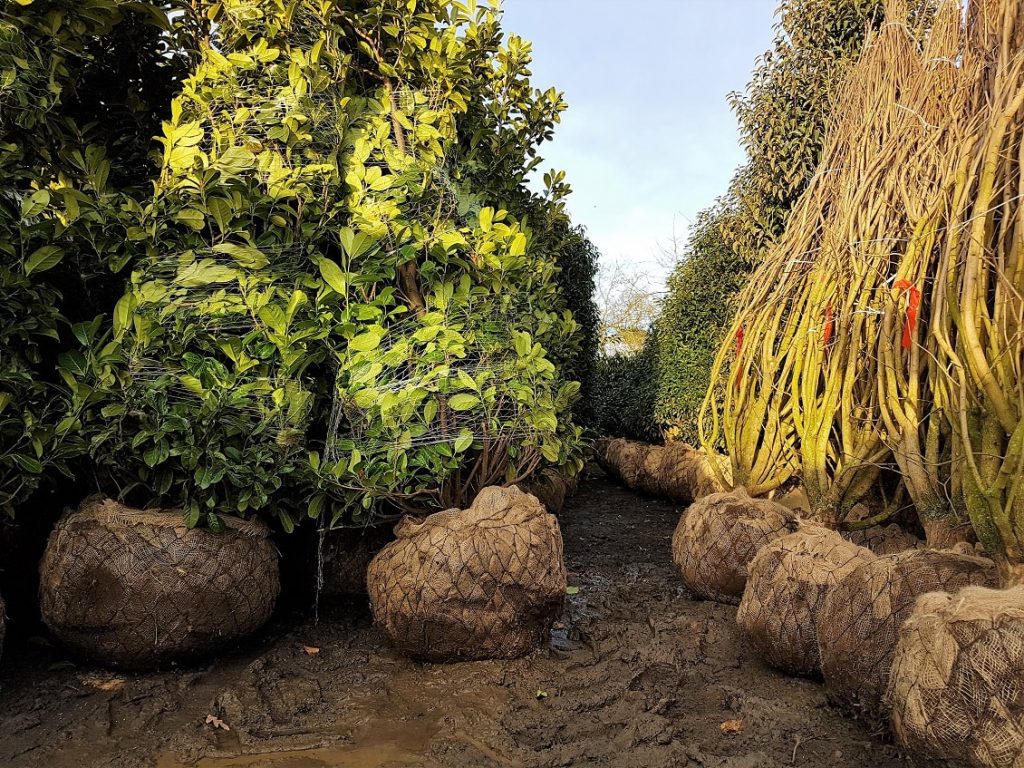 Conclusion: Planting Root Balls vs Pot Plants
It's slightly quicker using root balled plants but when it comes to ease, there's not too much difference.
Whether we're working with root balls or pot plants; we always buy from quality nursery suppliers to ensure the plants are healthy and the best care is taken when handling the plants.
Our Senior Landscape Architect, Kayla, says that her personal preference is the new technique; AIR-POT® containers where plants are grown in a way that they produce a lot of the tiny fibre roots.
Realistically though, Kayla would suggest going for the root ball because of the cost difference; especially when you are talking about mature trees and hedges, as there's a significant price difference.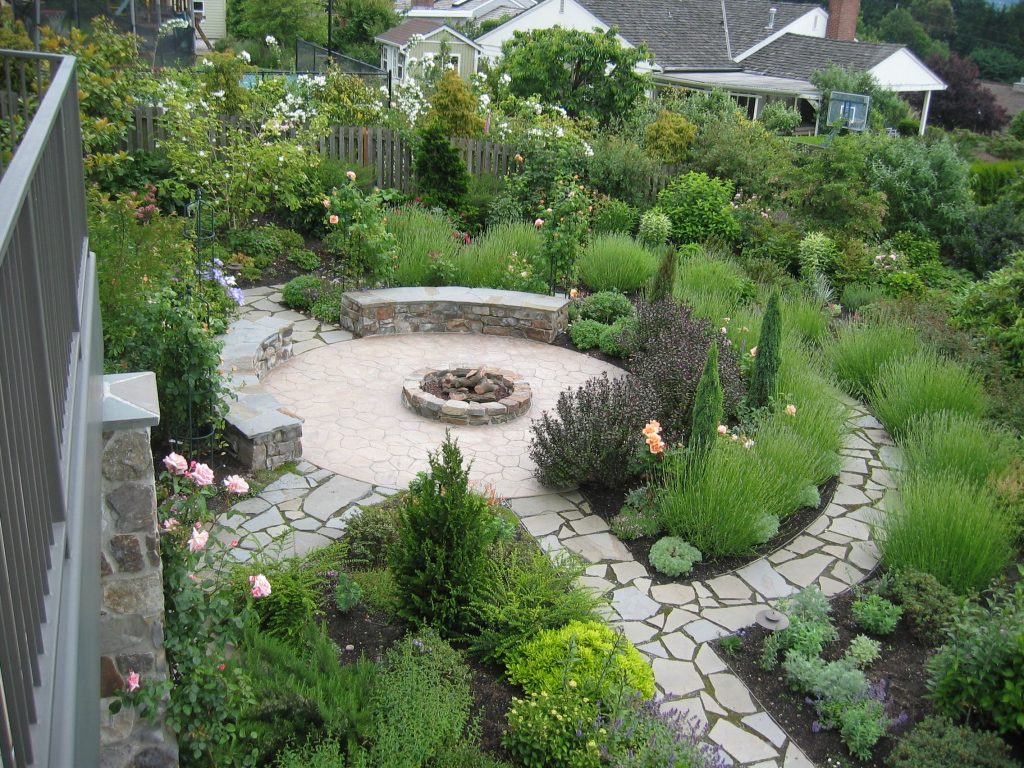 When Can You Start?!
Now you know the difference between pot plants vs root balls, you can decide which will be best for your requirements and budget. If you do have any questions or queries please don't hesitate to contact us – we're always here and happy to help.
Do you live in Cheshire, Manchester or the surrounding areas and are thinking about having a big hedging job? We'd advise to plant this in the root ball season, which is very soon, so get in touch before it's too late!